Wulu empowers your team members to take charge of their own professional growth.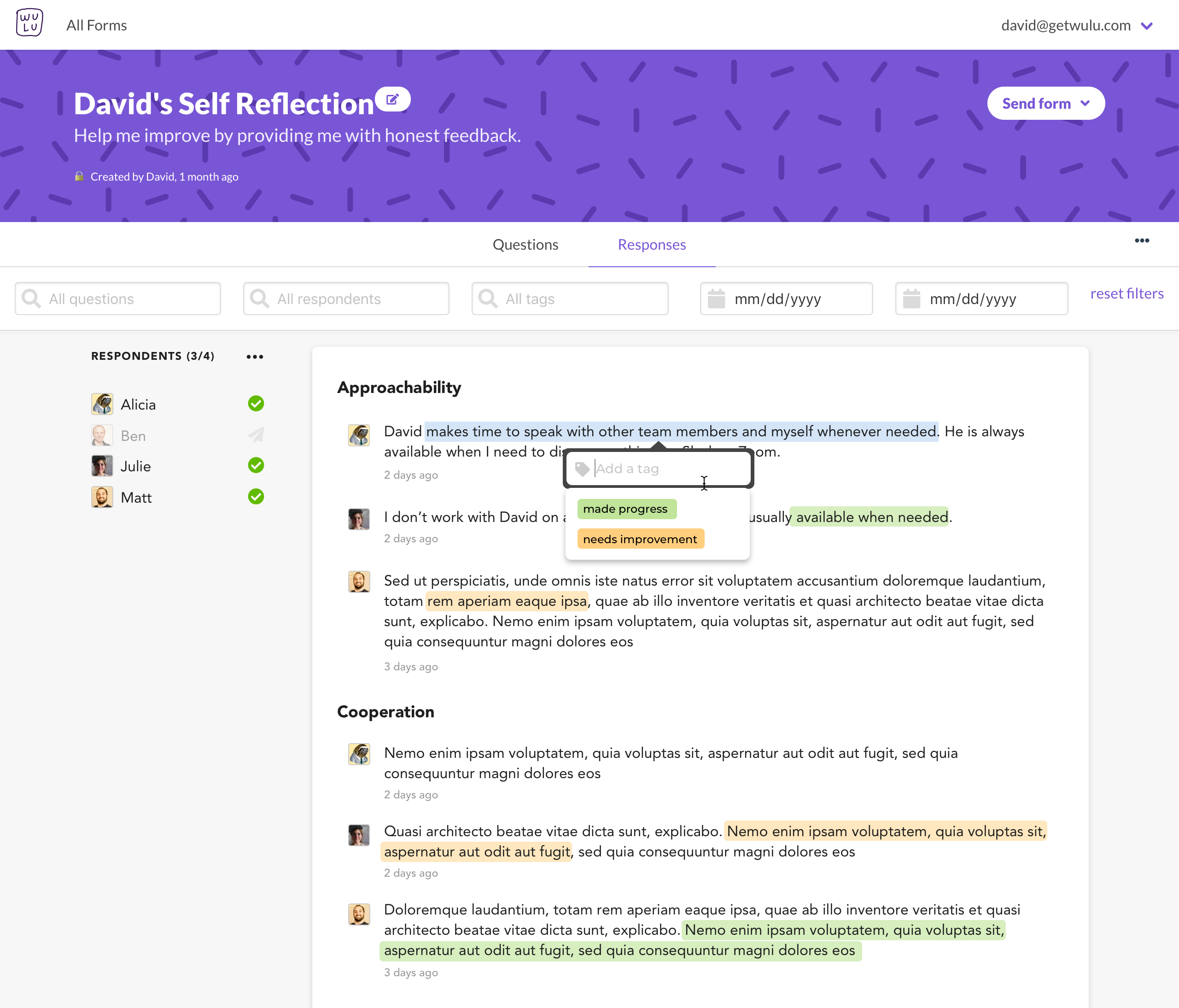 Gather data to guide career growth and coaching conversations
Get feedback fast!
The entire Wulu feedback process happens in Slack, so requesting and giving structured feedback is just as quick and easy as sending any other Slack message.
Track trends
Wulu forms can be configured to re-send at regular intervals, so team members can request the same feedback to understand how they're improving and where they can grow.
Analyze & share
Wulu's web dashboard and tagging feature makes it easy for form owners to spot patterns in the feedback they receive. Form owners can also share feedback highlights with their managers or team leads.
Wulu features:
View feedback in a detailed web dashboard
Analyze and tag feedback
Send automatic reminders
Duplicate and share forms templates
Export responses
Send responses to a specific Slack channel
Fully encrypted database tables
Feedback isn't one-size-fits-all; everyone has different strengths, weaknesses, and goals, and we want to encourage your employees to request feedback that's tailored to their individual needs.